The last couple of years, I've been on a quest to find low-sugar, low-sweetness trail snacks.  I like the flavor of certain pre-packaged granola bars and traditional trail snacks, but my body doesn't like the high sugar content in most of them.  (Even natural sugars like fruit, though they're a far cry better than added sugars.)  So here I'm compiling a list of low-sweet, low-to-no-sugar hiking snacks.
The snacks on this list still have the traditional requirements of a good trail snack: Carbs (good for energy and feeling hungry less quickly), protein (keeps you fueled), healthy(-ish) fats (again, keeps you from feeling hungry), and sodium (an essential electrolyte).  Some amount of sugar is also healthy on the trail, as it can help maintain a consistent blood glucose level and will make you feel energized more quickly than carbs or proteins.
This post contains affiliate links.  If you purchase products from these links, I will make a small commission with no extra cost to you.
No Sugar or Low Sugar Trail Snacks (That Taste Good)
Most Healthy
Cheese – mozzarella sticks, block cheeses, Babybel-style cheese (hard cheese stays fresh longer than soft cheeses – so gouda is a better choice than mozzarella sticks for multi-day hikes).
Granola/Trail Mix – try to stay away from high-sugar options (for example, chocolate chips, "honey clusters," yogurt-covered raisins, m&ms, etc.)
Dried Fruit/Fruit Leather – apricots, raisins, prunes, dates, pineapple, etc.  Fruit has natural sugars, and drying fruit concentrates the sugar.  It's better for you than added sugars, but it's still something to be aware of as you choose trail snacks.  You can also dry your own applesauce.
Pre-cut Vegetables/Fruit – baby-cut carrots, celery, broccoli, bell peppers, apples, oranges/easy-peelers, pre-packaged applesauce (my fav!) or fruit cups, etc.  Remember, fruits have natural sugars.  Be sure to pack out all of your trash (apple cores, orange peels, etc.) and to bring a fork or spoon if you don't want to use your fingers/tongue for wetter options (like applesauce).
Hummus/Guacamole – prepackage it in a resealable bag; these are great for a protein boost.  You can also get pre-packaged hummus cups.
Nuts – almonds, cashews, pistachios (pack out the shells), peanuts, walnuts, etc.
Hard-boiled eggs – another great protein boost!
Still (Mostly) Healthy
Crackers – Lance's sandwich crackers and Captain's Wafers, Cheeze-Its, peanut butter-filled crackers, cheese-filled crackers, fish crackers, etc.
Pretzels – regular, flavored (Snyder's of Hanover), peanut butter-filled
Pepperoni Sticks/Beef Jerky – the highly processed method of making these makes them a less-healthy option.  But they're great for protein and last a long time.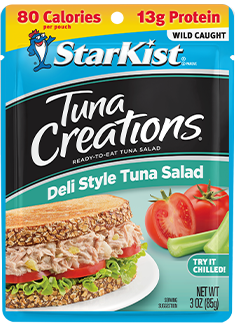 Meat/Salad Packets – tuna packets, pulled pork packets, pre-made tuna or chicken salad with crackers, etc.
Indulgent
Chips – corn chips (Fritos), nacho cheese chips (Doritos), tortilla chips (Tostitos), potato chips, etc.  These tend to be tasty and fill you up, but they can also be rich in fat and processed ingredients.  That said, it's not bad to indulge every once in a while.
What are your favorite less-sweet trail snacks?  Let me know in the comments!
This Week's Featured Product!
If you want to make your own healthy hiking snacks, check out this book!  You get to know what's in your food, and your body gets tasty nutrition to keep you fueled on the trail.  Buy your copy here!